NAIFA-Arizona LEADERSHIP 2021 – OFFICERS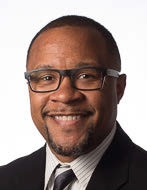 Undrea Smith, RICP
President

Julie Jakubek, MBA
Immediate Past President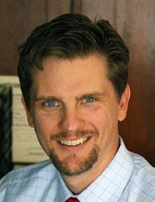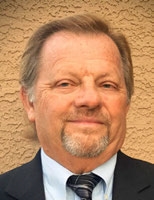 Jim Bennett
National Committee Chair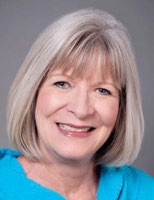 Patty A. Chesebrough, CAE
Exec. Vice President

President's address…
Dear NAIFA–AZ Members:
I am honored and excited to serve as President of NAIFA-Arizona for 2021. Thank you for the opportunity to represent all of the hard-working, committed Insurance and Financial professionals here in the great state of
Arizona.
2020 has proven to be one of the most challenging years we could have ever imagined as a country. I am truly grateful to each and every member of this organization for your nonstop dedication through these unprecedented times. What we do has never been more important to our clients and communities, as they are now. NAIFA has been committed for over a 100 years to make sure our members are not only supported but also encouraged and empowered to continue to bring much needed, valuable advice and guidance to our communities year after year.
With the new year comes new opportunities to grow in our practices, personal lives,and to serve. Let us all take full advantage of all the resources NAIFA-Arizona has to offer. I encourage you all to familiarize yourself with the NAIFA membership website, and participate in the online education and upcoming events to stay engaged.
On behalf of NAIFA-Arizona, thank you for your continued support  and membership, we look forward to being part of your journey and making 2021 the best year yet!
Best Regards,
Undrea Smith, RICP®
Naifa-AZ President
NAIFA-AZ Says "Thank you!" to its
Sentinel Members
Platinum Member
Jakubek, Julie
Lashway, Tod 
Premier Sentinel Members
Bennett, Jim             
McBride, Barry                     
Bob Wernecke
Judy Woertz
Kenny Ziegler
Elite Member        
Naber, Verl               
Sentinel Member
Dzurinko, Andy
Hegna, Tom
Sentinel Members are individuals who are willing to go beyond the ordinary. The Sentinal Member program is a non-dues revenue project of NAIFA-AZ.
With a contribution, Sentinel Members receive recognition at all NAIFA-AZ events, as well as in the Who's Who and on the NAIFA website.
To become a Sentinal Member, call 480-661-6393
Disclaimer – Contributions of gifts to NAIFA-AZ are not tax deductible as charitable contributions for Federal income tax purposes. However, they may be tax deductible under other provisions of the internal revenue code.