SPEAKERS BUREAU FOR USE BY LOCAL ASSOCIATION PROGRAMS CHAIRS
 Vickie Bouffard
Speaker, Trainer, Performance Coach, Author
QuantumPerformanceTraining.com
602/300.7230
email: vickiebouffard@earthlink.net
Vickie Bouffard is the author of the in-demand sales guide, "High Performance Results! A No Kidding Approach to Increasing Sales" is an experiential guide to improving sales performance. 
She also has extensive experience as both a sales person and sales trainer.
An award winning salesperson; Vickie has sold residential mortgages, insurance, computer training, publishing and educational products and has been a top producer wherever she worked.  In 1999 was the number 1 new associate for AFLAC in Northern California and in 2001 Agent of the Year for a national insurance agency. 
As a sales trainer, Vickie taught the 12-week-long Dale Carnegie Sales Course for seven years and has also worked as a corporate training manager responsible for training sales and operations personnel in all aspects of wholesale and retail mortgages and basic sales training.
Today, Vickie, who is a member of the National Speakers Association and the American Society of Training & Development, uses her sales and sales training experience to inspire others to greatness through personal coaching as well as numerous workshops, training sessions and motivational seminars that are held all over the country.
Vickie regularly speaks and conducts training on a variety of sales, customer service and financial services topics. Such as:
It's Not What You Know But What You Ask….The Art of Asking

Three Step to a Steady Stream of Referrals

 The Inner Game of Selling

The Goal Achievement Process 

Sales Planning & Time Management

Customers Are Demanding, Are You Delivering

15 Ways to Differentiate Yourself Through Exceptional Customer Service
Topics can be customized to your group.   
Kenneth R. Clark
Western Annuity Sales Manager
Jefferson Pilot Financial
9244 S. Ashburn Court
Highlands Ranch, CO 80130
1.888.331.5832 F: 303/346.5833
e-mail: Ken.Clark@JPFinancial.com
CE Courses Offered:
Equity Indexed Annuities 2 Hours
Encyclopedia of Financial Products 2 Hours
Ken has over 15 years of experience in the retail and wholesale distribution of annuities and insurance products. Since starting his career in personal production, Ken has moved into various roles of sales management and wholesaling over the years with such companies as Investor Life Services (a subsidiary of USF&G), CNA and Conseco before joining Jefferson Pilot Financial in 2000. He has increased his territory sales by 53% in just a short time and made a name for himself as a star presenter who not only informs, but also performs. He has given over 3,000 broker/client seminars on the subject of Fixed, Variable and Equity Indexed Annuities. Ken holds a Bachelor of Science degree from the University of Oklahoma in Business Administration and has an MBA from the University of Northern Colorado. He holds NASD Series 7 & 63 securities licenses.
Jan M. Doughty, CFP
4444 S. 34th St
Phoenix AZ 85040
602-305-8605
602-454-2445–fax
jmdoughty@msn.com
Entered the employee benefits field in 1973 and worked as a brokerage specialist for impaired risk and tax advantaged insurance benefits.
Since then, she has obtained her Business Administration degree from Arizona State University, a Fellow, Life Management Institute (FLMI), Registered Health Underwriter (RHU), Chartered Life Underwriter (CLU) and Certified Financial Planner (CFP) designations.
She has served as legislative chair of the Arizona Employee Benefits Association and regional vice president for the agent communication committee of AHIA and also the public relations committee for NAIFA. She is past president of NAIFA-Arizona, NAIFA-Tri-City and ALHA (Association of Life & Health Administrators). She is presently a member of the Arizona Association of Health Underwriters and NAIFA-Phoenix (Association of Insurance & Financial Advisors).
For the past 20 years, she has specialized in benefits and financial planning.
Speaking Topics:
(1) 529 and Other College Funding Programs
(2) Healthcare planning for the end of life
(3) Retirement Plans
(4) 10 Ways to Save Money on Employee Benefits
(5) Health Risk Pool for Arizona to cover the uninsureds
(6) "Moving from Success to Significance" — ways that successful people can make a significant impact in today's world. This talk will enlighten all about the real meaning behind volunteering,
Nicole Gurley
Gurley LTC Insurance
480/515.2714
Nicole Gurley, CLTC. Nicole is a certified long term care specialist, and was the 2008 President of the Financial Planning Association of Greater Phoenix. She has devoted her orgainzation's efforts and her practice to providing long term care products to her clients, and educating agents, CPA's and attorneys in the need for long term care in financial planning efforts. Her presentation can provide continuing education credit for the attendees, a draw for current and prospective members.
Jill Jensen
Regional Vice President & 529 Product Specialist
Mercury Advisors
101 California Street, #1330
San Francisco, California 94111
415/885.1265 F: 415/421.0468
e-mail: Jill_Jensen@ml.com
Topic: Section 529 – College Savings Plans
1. The need for College Funding
2. A,B,Cs of 529 Plans
3. Legislative updates
4. Estate Planning and Gift Strategies
5. Sales Ideas
6. Q & A
Jill is a 529 product specialist for Mercury Advisors based in San Francisco. She has been working exclusively with 529 plans since 1999 educating the financial intermediary marketplace on the benefits and applications of 529 plans. She has made several presentations to the Estate Planning Council and FPA chapters within California, Oregon and Washington, as well as conducted client seminars and CPA trainings. Jill has been working in financial services for over seven years. She holds a B.S. in Business Administration from the University of Colorado in Boulder.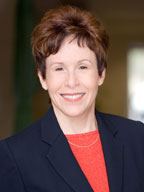 Connie Kadansky, PCC
email: connie@exceptionalsales.com
Exceptional Sales Performance
8724 N. 6th Drive
Phoenix, AZ 85021
Phone: 602/997.1101
Connie Kadansky, PCC, specializes in identifying and eliminating Sales Call Reluctance. Lack of consistent prospecting is the most critical challenge for salespeople in the insurance and financial industry. Call reluctance doesn't just affect the newer agents. It can neutralize any career. There are financial advisors who are "proud and plateaued." They have been relatively successful and they may be meeting their revenue goals. However, they are not meeting their new business goals. Connie provides solid solutions so that salespeople get comfortable and consistent with prospecting activity. She has written several articles for www.horsesmouth.com; been interviewed on the Wealth Channel for the American College; has had articles published in The Advisor Today and has been invited to speak at several NAIFA chapters. She gets rave reviews on her content as well as her style.
Topics:
The Inner Game of Prospecting: How to Overcome Sales Call Reluctance
There is No Scarcity of Prospects
How to Prospect and Self-Promote with Emotional Intelligence
The Solution for Moving Beyond the Dreaded Plateau
Connie provides the SPQ*Gold, the only assessment tool in the world that measures Sales Call Reluctance. The SPQ*Gold is used for pre-hire selection and training/coaching purposes.
Visit her website: www.exceptionalsales.com.
Ron Reed, CPA
8538 E. Angus Drive
Scottsdale, AZ 85251
480/429.1973
Ron Reed, CPA. Ron is a local representative of Bradford & Company, providers of tax solutions for the self-employed. His entertaining program shows self-employed professionals how to reduce their taxes forever. Points of interest are "Make the new law work for you."; "Build audit-proof tax records."; and "Be less afraid of the IRS." These are strategies that the self-employed professional can use right away to save thousands in taxes. CE credit was also approved.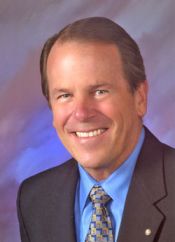 Bob Rotary
Customers for Life Consulting
520/577.0159
Business Biography Customers for Life Consulting
About me:
*Arizona native, born and raised in Phoenix, Arizona
*Bachelor of Science degree in Electrical Engineering from University of Arizona
*Tucson resident since 1983
*Married to Lynda, with 3 adult sons
Jobs I've had:
*IBM Corporation – Marketing – 1966-1992
Sales Representative, Banking – Phoenix, Arizona
Banking Marketing Programs – Princeton, New Jersey
Marketing Manager – Los Angeles, California
Executive Education Manager – Princeton, New Jersey
Branch Manager – Norfolk, Virginia
Product Marketing Manager, Tucson, Arizona
Manager, Marketing Operations – Southern Arizona – Tucson, Arizona (1987-92)
*President, Customers for Life Consulting, Tucson, Arizona – 1992 – present
Customers for Life Consulting is a marketing consulting firm, dedicated to helping clients improve customer and employee satisfaction, retention, and
loyalty.
Some of the Companies we've helped…
*Dental-Net Inc./Employers Dental Services
*HealthPartners Health Plans
*Tucson Orthopaedic Institute
*Martinizing Dry Cleaners
*Arizona Partsmaster Supply Co.
*National Bank of Arizona
*Don Mackey BMW
*Micro Import Auto Service
*Quebedeaux Pontiac
*KB Real Estate Appraisers
*Engineering & Environmental Consultants
*MSC Software, Santa Ana, CA
*Mechanical Dynamics Inc, Ann Arbor, MI
*IBM Corporation – Raleigh, NC
*Raytheon Aircraft Company
*Terra Cotta Restaurant
*Total Look Interiors
*Madden Publishing
*West Press Printing
Community activities I'm part of:
*Past President, Arizona's Children Association, Tucson, AZ
*Past President, Rotary Club of Tucson, Tucson, Arizona
*Member, Board of Directors, Goodwill Industries, Tucson, Arizona
Deborah Whitehurst
Kimberly C. Kur
email: kkur@azfoundation.org
Arizona Community Foundation
2122 E. Highland #400
Phoenix, Arizona 85016
1.800.222.8221
Topic: Planned Giving
Other topics available
Deborah Whitehurst is Executive Vice President at the Arizona Community Foundation. At ACF since 1993, she manages the organization's programs for asset acquisition, affiliate development, donor relations and communications. Service to the field includes Chair of the U.S. Community Foundation Standards Initiative for the Council on Foundations, 1999 President of Planned Giving Roundtable of Central Arizona, and 1997-98 Chair of the Steering Committee for the Advancement Network (ADNET). She is certified in planned giving by the American Institute for Philanthropic Studies (CSULB).
Kimberly C. Kur, a cum laude graduate of Temple University Beasley School of Law, is vice president for professional services at the Arizona Community Foundation. Ms. Kur practiced in the areas of trusts and estates at a Philadelphia law firm prior to joining ACF. Ms. Kur is Secretary of the Arizona Planned Giving Roundtable and a member of the State Bar of Arizona and the Maricopa County Bar Association. She also is admitted to practice in the Commonwealth of Pennsylvania & and the State of New Jersey.
Alan F. Willenbrock, CFA
Director, Greater Arizona Development Authority (GADA)
Representing Pima County
7587 E. Camino Del Brioso
Tucson, AZ  85750
520/577.9193
email: PeggyAndAlan@aol.com
Municipal Bonds form the foundation of many individual investors' portfolios – providing a stream of tax-free income.  Unfortunately, this market has been enduring significant upheaval.  It is estimated that almost 50% of all municipal bonds have seen their credit rating reduced in recent months.  What should investors do now?  What guidance should their advisors offer?
Your members may benefit from a presentation on the municipal bond market.  I have prepared a seminar that can be tailored to your specific needs.  Included is a sample outline of the topics I could discuss.
I am proud to be appointed by Governor Napolitano to represent Pima County on an Arizona Municipal Bond Authority: the Greater Arizona Development Authority (GADA).  GADA facilitates infrastructure projects throughout Arizona by issuing municipal bonds at favorable interest rates.  One of GADA's strategic initiatives for the next year is to raise awareness of our tremendous success of saving taxpayers money.
I look forward to the opportunity to speak to your group.
Sincerely,
Alan F. Willenbrock, CFA