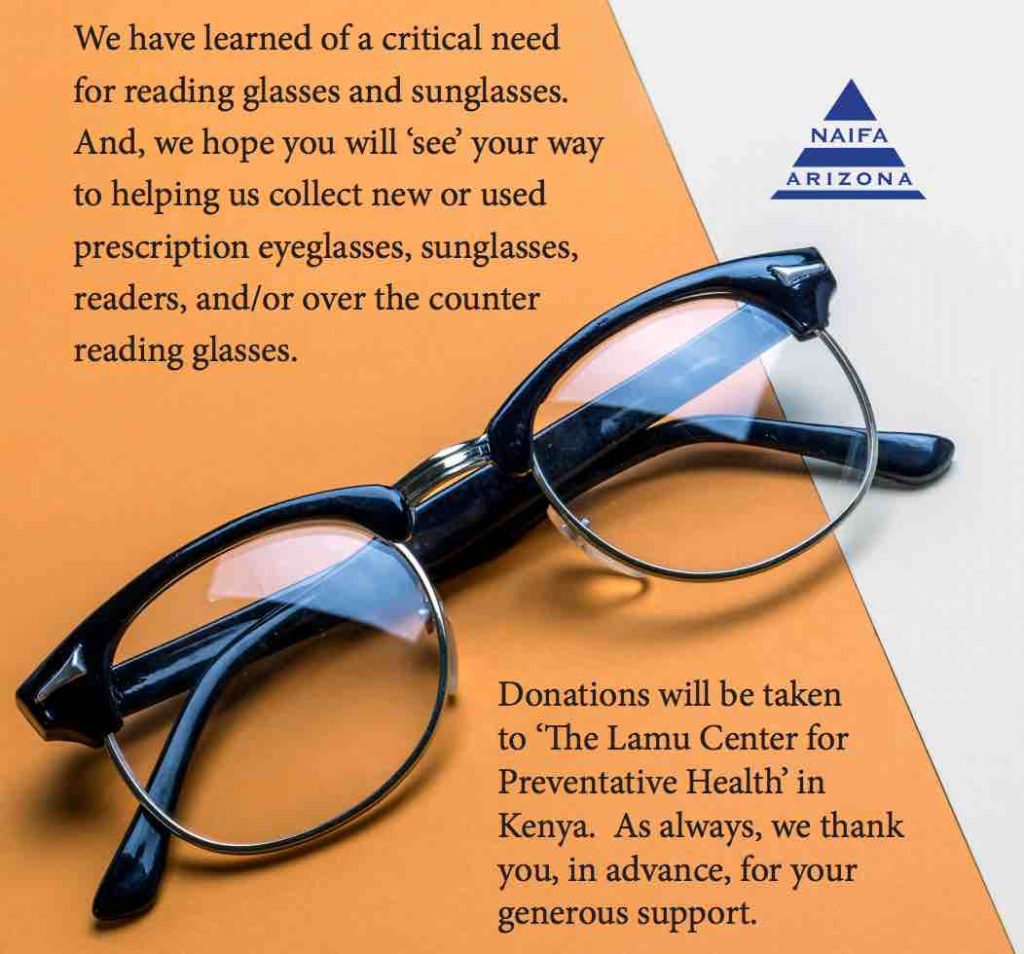 We have learned of a critical need for reading glasses and sunglasses. And, we hope you will 'see' your way to helping us collect new or used prescription eyeglasses, sunglasses, readers, and/or over the counter reading glasses.
Donations will be taken to 'The Lamu Center for Preventative Health' in Kenya. As always, we thank you, in advance, for your generous support.
Please call 480.661.6393 or e-mail: naifa-az@azis.com – arrangements will be made for pick up.
See and download a brochure about this NAIFA Reading glasses collection flyer.