NAIFA-Arizona LEADERSHIP 2020 – OFFICERS
Julie Jakubek, MBA
President
Kenny Ziegler
Immediate President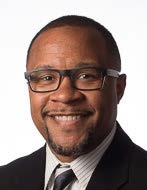 Undrea Smith, RICP
Membership Chair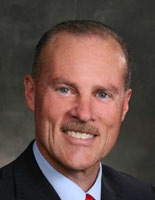 Barry McBride
Secretary/Treasurer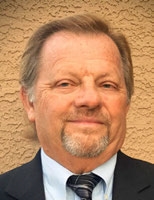 Jim Bennett
National Committee Chair 
Patty A. Chesebrough, CAE
Exec. Vice President
President's address…
Welcome to NAIFA Arizona!
Thank you for the honor of being your President for 2020.
Last year, we merged the NAIFA chapters into one united group.  Because of this, I am excited to say, we are over 400 members strong.  For my term as President in 2020, it is my intention to understand the needs of our members and insure we are providing you with the necessary resources to improve your skills, enable you to grow personally and professionally and opportunities to connect with others in our industry.
I have been a member of NAIFA since I opened my Allstate insurance agency in 1996 because I knew the importance of being in a community with my peers. NAIFA is where I turn when I am looking for answers to industry questions, build my confidence to expand my business, and be inspired by successful industry leaders.
I am looking forward to connecting with as many members as possible in 2020 to understand how NAIFA Arizona can serve your needs better.
Thank you for being a member of NAIFA Arizona.
Sincerely,
Julie Jakubek, MBA
480-949-5670
JulieJakubek@allstate.com
Note: Clicking on officers names will create an email to them.

President

Julie Jakubek, MBS

President-Elect

Paul Ford

Vice President

Undrea Smith, RICP

Immediate Past President

Kenny Ziegler, ChFC

National Committee Chair

Jim L. Bennett, LUTCF

Treasurer/Secretary

Barry A. McBride, CLU, AEP

EXECUTIVE VICE PRESIDENT

Patricia A. Chesebrough, CAE P.O. Box 4728 Scottsdale, Arizona 85261 Telephone: 480.661.6393 E-mail: naifa-az@azis.com

DIRECTORS

COMMITTEE CHAIRMEN

Programs (encompassing Professional Development/CE/YAT) Chair

YAT (Programs Sub Committee):

Memberships Advisor/Brokerage/Agency(s):

David A. Sewell
Bekki Harper

Golf Softball/Picnic Sub-Committee

David Sewell, David Kroll

Jim L. Bennett, LUTCF

IFAPAC-Arizona Vice-Chair

Doug McMurry

Lars Hansen

Phil Solinsky

Sponsorship Committee Chair

David Kroll

Government Relations/Health
NAIFA-AZ Says "Thank you!" to its
Sentinel Members
Platinum Member
Jakubek, Julie
Premier Sentinel Members
Bennett, Jim             
Kroll, David                          
Lashway, Tod       
McBride, Barry                     
Woertz, Judy  
Elite Member        
Naber, Verl               
Ziegler, Kenny  
Sentinel Member
Dzurinko, Andy
Sentinel Members are individuals who are willing to go beyond the ordinary. The Sentinal Member program is a non-dues revenue project of NAIFA-AZ.
With a contribution, Sentinel Members receive recognition at all NAIFA-AZ events, as well as in the Who's Who and on the NAIFA website.
To become a Sentinal Member, call 480-661-6393
Disclaimer – Contributions of gifts to NAIFA-AZ are not tax deductible as charitable contributions for Federal income tax purposes. However, they may be tax deductible under other provisions of the internal revenue code.