GovTalk • GovWatch • GovAlert
http://www.naifa.org/advocacy/GovCommunications/
State Legislation
http://www.azleg.state.az.us
Federal Legislation
http://www.naifa.org/gov_federal.html
Arizona House & Senate Contact Information
House Member Roster • Senate Member Roster
NAIFA's Legislative Action Alert Center
http://www.capwiz.com/naifa • http://www.naifa.org/advocacy/advocacyonline.cfm
Contact Your Legislator – http://www.naifa.org
---
5 Year NAIFA GR Look Back
2013/2014
This was the year we dropped bill HB2353 which made it mandatory that all AZ insurance producers must take continuing education unless grandfathered in. This bill was supported by AZ DOI as they had been receiving increasing pressure from all other states due to our lack of this regulation in place. Other states had an additional burden added in having to research each nonresident from AZ to make sure that they had the necessary CEs for their state. This bill passed and was signed in 2014.
2014-2015
HB2568 insurance premium tax reduction, which decreased the insurance premium tax from 2.0% to 1.7% over a ten year period.
This was a year for regulatory reform dealing with Uber and Lyft. Not a lot that are members would care about.
This year also proved to be an exceptional election year in which NAIFA AZ was very involved in.
2015/2016
HB2002 was an insurance premium reduction bill which would reduce the tax added to insurance premiums from a 10-year reduction to a 6-year phase-out period, rates stayed the same as in 2015. This bill had been in play for many years and passed in 2016.
HB2279 Uninsured/Underinsured motorist. This bill passed and was signed in 2016 SB1441 dealt with the current laws regarding long-term care. Over the years the language had been changed by AZ DOI which clouded the dos and don'ts in the long-term care insurance world. Due to the vast premium increases in the LTC policy world, we were for this bill which would revert the regulations back to the original NAIC approved the language. This bill past and was signed in 2016.
2016/2017
HB2160 was a bill dealing with annuity training. The industry has been moving toward a direction of unity in dealing with annuity training. The NAIC approved language as to the parameters of this training and NAIFA unequivocally agreed that producers selling annuities should be trained in this product. This bill passed and was signed in 2017.
HB2279 was an interesting bill. On the onset, it is a bill that deals with the prohibition of fees being charged by life and health producers. It was to clarify who was NOT allowed to charge fees. The bill inserted "The DOI is authorized to order an insurance producer to refund all or part of a fee or service charge that the DOI determines failed to comply with the requirements. Insurance producers are prohibited from charging or receiving any fee or service charge in connection with the transaction of life, annuity, long-term care or Medicare supplement insurance." We purposefully left out health insurance producers. With the onset of the ACA, health insurance agents are no longer receiving commissions for advice. The current law does not allow them to charge fees for advice. This bill was an effort to deal with this issue. Please note: the full bill does explain the guidelines for those fees. This bill did pass and was signed in 2017.
2017/2018
HB2048 (now added as a striker to SB2195) is the bill to watch this year. This is a clarification of HB2279 passed in 2017. AZ DOI needed clarification. In addition, due to the DOL regulations, more and more broker-dealers are pushing representatives to go fee-based. AZ current law would not allow for fees to be charged which creates an issue with products such as variable annuities, etc. This bill will allow for producers to charge fees by submitting the proper documentation to AZ DOI. This bill was in a "political quagmire" if you will with two legislators holding each other's' bills "ransom". Due to this issue, we found a workaround by adding HB2048 language to SB2195 which has passed the Senate and was transferred to the house on 2/26. Both appropriations and rules committees have passed this bill and we anticipate the house to pass the bill.
HB2098 Raised the inducement limits to coincide with the FINRA/SEC rules of $100 gifting to clients. The current amount was $25 which, as you know, would limit the flowers you would send to a client to one daisy wrapped in newspaper (ok maybe that is pushing the point  ). This bill HAS PASSED and HAS BEEN SIGNED!
HB2124 dealt with the guaranty fund. Given the issues with the LTC insolvencies, NAIC adopted amendments for a 50/50 life and health insurers split. This would help further protect our clients in regards to LTC products. This bill has PASSED and HAS BEEN SIGNED!!
---
October 9, 2015
Interview with Congressman Schweikert – 2015:
October 8, 2015
August 27, 2015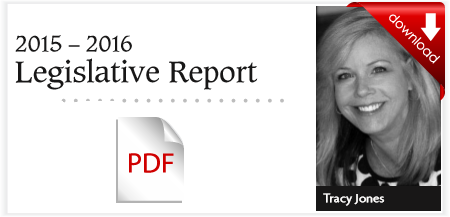 August 24, 2015
NAIC Summer 2015 Meeting Report
Chicago, Illinois
August 14-18, 2015
________________
The National Association of Insurance Commissioners (NAIC) held its 2015 Summer National Meeting in Chicago, Illinois from August 14–18, 2015.  Bill Anderson, Gary Sanders and Steve Kline attended the meeting on behalf of NAIFA. Overall attendance at the meeting was approximately 2,000 insurance industry, regulator and consumer representatives. The following matters of interest to NAIFA and its members were discussed and/or acted upon:
Life Insurance
The Life Insurance and Annuities (A) Committee appointed a new working group to do a comprehensive review of NAIC model provisions that address life insurance illustrations, for the purpose of identifying specific areas where revisions/amendments are needed to modernize these provisions. The first step in this process will be to request comments and input to help narrow down the issues for the working group to focus on.
The Committee also heard a presentation by the Oklahoma Commissioner on the Oklahoma Life Policy Locator Service, which is designed to help consumers who suspect a deceased family member had a life insurance policy or annuity contract but are unable to locate the policy or contract. Following the presentation, the Committee voted to begin discussing whether the NAIC should develop a similar program on a national level for each state to use as a model.
Annuities
The NAIC continues to discuss how insurance departments should regulate contingent deferred annuities (CDAs).  In particular, the NAIC is giving consideration to requiring carriers which offer CDAs to provide a non-forfeiture/policy cancellation benefit to the policyholder.  Ideas under consideration are requirements that the carrier offer the policyholder a replacement annuity, a lump sum payment equal to the CDA's guarantee withdraw amount, or the return of some premium payments to the policyholder.  Last year, regulators had considered a proposal from consumer groups which would have required advisors to obtain a separate license, in addition to both a state insurance and a federal securities license, in order to sell a CDA.  NAIFA and industry partners opposed this idea, and regulators subsequently concluded that existing licensing requirements were sufficient for producers to sell these products.
Cybersecurity
The NAIC's Cybersecurity Task Force, a subgroup of the NAIC Executive Committee,   recently produced and exposed for comment the Cybersecurity Bill of Rights, which informs policyholders of their rights in the event that their personally identifiable electronic information is compromised.  The proposed bill of rights also requires insurers, advisors, and other state regulated entities to take certain actions in the event of a data breach, including sending a notice to the policyholder informing him/her that a breach has occurred.
NAIFA and other agent associations submitted a joint comment letter to the NAIC requesting that regulators generally consider the burden the measures outlined in the proposal may have on advisors, and specifically recommending that i) the proposed bill of rights be a summary of current consumer rights rather than create new legal obligations or imply that rights exist that are not contained in existing law, and ii) clarify who is responsible for sending notices to consumers and taking other actions referenced in the proposal .  NAIFA commends the NAIC for addressing this important issue, but emphasizes that regulators should clarify that the regulated entity that primarily maintains the data and suffered the breach, which would most likely be the insurer, should provide the notices and comply with the other requirements outlined in the proposed Cybersecurity Bill of Rights.
This activity follows the adoption by the NAIC in April 2015 of a guideline document containing numerous principles for effective cybersecurity regulation. The Task Force is also beginning the process of reviewing and amending NAIC models on insurance information/privacy protection and the privacy of consumer financial/health information in order to update these models to conform to current technology and realities.
Long-Term Care Insurance
Regulators have expressed some concerns that policyholders may not be fully aware of some aspects of life insurance policies that contain riders allowing the policy benefits and assets to be used for long-term care purposes, such as what protections are available to consumers and how the policy rates are set.  The NAIC is considering requiring that companies which offer these "combination products" provide a disclosure notice to the policyholder explaining in clear terms how these hybrid policies function.  It is not yet known what effect this will have on the business of NAIFA members selling these policies.
Senior Financial Protection
NAIFA brought to the attention of the NAIC's Industry Liaison Committee the issue of senior financial protection and exploitation (this committee is the NAIC group that fosters a dialogue between regulators and the industry regarding issues that are of concern interest to the insurance industry.) At the Industry Liaison Committee meeting, NAIFA staff presented testimony discussing the recently adopted NAIFA policy statement on senior financial protection, summarized recent state legislative activity on this issue and requested that insurance regulators consider developing model legislation intended to protect seniors from financial fraud and exploitation – especially those seniors who may be suffering from cognitive decline.
NAIFA informed the NAIC that states are moving to enact laws which authorize the advisor to report possible attempted financial fraud on their senior clients to their insurer/broker-dealer, and the firm could then report the matter to state authorities and in some instances place a temporary hold on the questionable transaction.   These laws provide express immunity from liability for advisors and their firms for following the law's provisions and attempting to protect their clients from financial fraud and exploitation.  NAIFA generally supports these state laws, and the NAIFA Board of Trustees recommends that NAIFA state associations proactively seek enactment of this type of legislation in their states.
Producer Licensing
The Producer Licensing Working Group met and addressed the following:
Reviewed the Continuing Education Survey results and heard from the Continuing Education Subgroup, who will be reviewing the CE Reciprocity Form and the CE Reciprocity Agreement for revisions.
Discussed the review of the Producer Licensing Handbook, and will meet by conference call to prior to the NAIC Fall National Meeting.
Received a request from the Antifraud Task Force to review the NAIC's Guidelines for the Violent Crime Control and Law Enforcement Act, specifically Subsection 3(f) of U.S. Code 1033 & 1034. The Working Group will review and provide recommendations.
The Producer Licensing Task Force:
Adopted the report of the Producer Licensing Working Group, and
Discussed the states' processes for checking FINRA actions and the implementation of a process for enhanced sharing of information between FINRA and state insurance departments
National Insurance Producer Registry (NIPR)
The NIPR Board met during the meeting and discussed the following:
Reappointed the audit company to conduct the 2016 NIPR Audit.
Approved the report of the officers evaluating the performance of the Executive Director.
Heard a detailed report on activity to enhance cybersecurity – a 24 month intensive program undertaken in connection with the NAIC.
Bill Anderson represents NAIFA on the NIPR Board.
Next Meeting
The next NACI national meeting will be held November 18-22, 2015 in Washington, D.C.
June 25, 2015
Supreme Court OKs ACA Subsidies for Federal Exchange Health Insurance
Issue: Affordable Care Act Subsidies for Federal Exchange Health Insurance
Date: June 25, 2015
Action Taken: The Supreme Court of the United States, in King v Burwell, held on June 25 that the Affordable Care Act (ACA) allows payment of subsidies (premium tax credits) for health insurance purchased through a federal exchange.
Background: Section 36B of the ACA authorizes payment of federal subsidies (premium tax credits) for the cost of health insurance purchased through an exchange "established by the State." The challenge in the King case was that this "plain language" means the ACA does not authorize payment of those subsidies if the health insurance is purchased through an exchange (i.e., the federal exchanges) not "established by the state."
The Supreme Court decision came in a 6 to 3 vote, with the majority opinion written by Chief Justice John Roberts. The dissent—which is scathing—was written by Justice Antonin Scalia. The other two dissenting Supreme Court justices were Samuel Alito and Clarence Thomas.
The King ruling found that it is necessary to read the specific phrase "exchange established by the State" in the context of the entire law. While conceding "inartful" drafting (in many places in the ACA), Chief Justice Roberts and the five justices who concurred in his opinion said that reading section 36B in context results in a determination that state and federal exchanges are "the same." The plaintiffs' arguments about "the plain meaning of Section 36B are strong," the court said. "But while the meaning of the phrase "an Exchange established by the State…may seem plain "when viewed in isolation," such a reading turns out to be "untenable in light of (the statute) as a whole." In this instance, the context and structure the Act compel us to depart from what would otherwise be the most natural reading of the pertinent statutory phrase."
The majority opinion also discussed the "death spiral" of the nation's health insurance system that could result if the Court were to rule in favor of the argument that ACA subsidies are available for health insurance only when it is purchased through a State exchange. Chief Justice Roberts outlined the interaction between market reforms (guaranteed issue, community rating, etc.), the requirement that all buy health insurance, and the availability of a mechanism to make health insurance purchases affordable. He noted that previous attempts in multiple states to enact market reforms without the other two elements did indeed result in huge premium increases, big drops in the number of people insured, a substantial uptick in adverse selection, and the exit from the marketplace of many health insurers.
The dissent, on the other hand, said "established by the State" plainly means "established by the State"—and said the federal government is not a state. It explained its disagreement in fiery and harsh language—including, for example, characterizing the majority opinion's reasoning as "interpretive jiggery-pokery." It accused the majority of curing the ACA of mistakes rather than interpreting it as written—something Congress, not the courts, should do, the dissenters said. If indeed the plain meaning of the phrase would result in the calamitous results predicted by the majority, Justice Scalia wrote, then it would be up to Congress or the states, not the judiciary, to rectify the situation.
Next Steps: Reaction from Congress is still emerging—but initial responses to King v Burwell suggest that a movement towards fixing the ACA may come soon, after the law's opponents absorb the reality of the Supreme Court's ruling in King.
NAIFA remains committed to pursuing targeted revisions to the ACA. NAIFA will continue to seek are rules to remove advisor compensation from the ACA's medical loss ratio (MLR) calculation (S.1099 and H.R.1624), and changing the definition of small group to avoid plan disruption for employers with 51-100 employees (S.1661 and H.R.815). Also high on NAIFA's agenda is an effort to change the definition of full-time work from the ACA's 30 hours per week to the more standard 40 hours per week. Using NAIFA's Legislative Action Center, members can learn more about these legislative proposals and take action today to encourage lawmakers to cosponsor these bills.
April 22, 2015
Click here for an updated copy of the NAIFA Government Relations Advocacy in Brief flyer.
March 16, 2015
Click here for the Arizona Legislative Report, 52nd Legislature – 1st Regular Session, 2015, Friday, Mar. 13, 2015 – Auto
Click here for the Arizona Legislative Report, 52nd Legislature – 1st Regular Session, 2015, Friday, Mar. 13, 2015 – Budget
March 5, 2015
Click here for the Arizona Legislative Report, 52nd Legislature – 1st Regular Session, 2015, Friday, Feb. 27, 2015
January 20, 2015
Click here for the Arizona Legislative Report, 52nd Legislature – 1st Regular Session, 2015, Saturday, Jan. 17, 2015

January 14, 2015
Key Points from 2015 State of the State Address
This afternoon Arizona's Governor Doug Ducey gave his State of the State address outlining his priorities for the 2015 legislative session. His speech highlighted the billion dollar deficit currently facing the state and opportunities to balance the budget. Governor Ducey reiterated his promise not to raise taxes, instead he suggested fiscal responsibility as the solution to the budget concerns. Specifically he will be closing the office of the lobbyist representing Arizona in Washington DC, he will also be implementing a hiring freeze for most government agencies. Ducey explained that the executive budget will prioritize public safety, classrooms and aid to the needy and vulnerable. He wants to hire an unbiased inspector general with subpoena power to act as a watch dog for tax payers. In relation to tax reforms and the abolishment of promises made in past legislatures, he promised to respect previous commitments and will not be repealing or delaying corporate tax cuts. He promised an income tax tied to inflation, placed a moratorium on new regulations and wants to review current regulations creating unnecessary burdens on citizens and business owners. He requested all agencies do an audit to reduce these regulations, a well as reducing time frames for permits and licenses.
Ducey spoke on the importance of educational excellence and how administrative costs are taking to much money out of the classroom. He asked for the creation of the Arizona Public School Achievement District to allow schools with waiting lists access to vacant schools to expand their capacity to serve. In regards to the recent ruling requiring the state pay back inflation funding for schools withheld during the recession, he asked that the legislature settle the lawsuit and requested of the education community to "be reasonable" and find a solution.
Ducey's additional priority detailed his intent on utilizing the full extent of the law against absent fathers who are not paying child support. In support of volunteerism, Ducey specifically referenced his Service Arizona program and the food banks and shelters providing support to the vulnerable in the state. He hopes to encourage volunteers to act and support the local charities in their community.
November 5, 2014
Arizona Outcome: General Election 2014
Doug Ducey-R
Arizona: Arizona Republican Doug Ducey won the election for Governor election by a 54 to 41%(Nov. 5th, 12AM) margin over Democratic challenger Fred DuVal. Current Arizona Insurance Director Gerrie Marks, appointed by Governor Brewer in 2012, is likely to retain her position under the new Governor. Since her appointment, Director Marks has worked effectively to maintain a balanced, pro-competitive approach to regulation in the state and has worked well with the Insurance Industry. At the state legislature, both the House and Senate maintained their Republican Majority and there were no major losses to the insurance industry as our key supporters maintained their seats. Governor Ducey has indicated his support for our industry and improving the regulatory environment for insurers doing business in Arizona. The new Governor will face a budget crisis in the 2015 legislative session as a result of a 2014 Supreme Court ruling requiring the legislature to pay back over $1.6 billion to underfunded schools, beginning with $317 million the first year. It is unclear exactly how the new Governor plans to fund this deficit, but Ducey has assured the public he plans to address the issue without major losses to gains made in recent years by the business community.
Congress:  All incumbents were re-elected the only one being Barber.  McSally and Barber are neck and neck.  Still waiting the results.
Arizona State House:
Click on attached link:  http://www.kpho.com/category/250411/arizona-state-house-of-representatives-election-results
Arizona State Senate:
Click on attached link:  http://www.kpho.com/category/250410/arizona-state-senate-election-results
Now that we have our legislators let's get busy getting to know them, setting up meetings with them (or staffers) and let's get appoints for the Day on the Hill!!!!  Go get 'em!!!  J
October 17, 2014
Click on the following for PDF details:
NAIFA Government Relations Wins
September 25, 2014
Government Relations Update
National:
NARAB Bill: Was attached to the TRIA bill in both Houses.
Tax Reform 2014 bill (Camp tax reform):  Bill created by Ways and Means Chair Dave Camp

Upside

:  Does NOT tax inside build up in tax products!

Downside

: There are a number of provisions in the proposal which generally impose new burdens on businesses, including insurance agents and brokers, which increases the cost of doing business. The total impact of the proposal over ten years would impose $583.6 billion on agents and their customers, harming both businesses and consumers. Provisions in the proposal that would negatively impact agents and families are charted on the reverse side of this paper.Including: The use of words repeal, freeze or modify the proposal cuts 50% of what an employee can currently contribute into a 401k plan from 17,500 deferred from taxation to 8,250 deferred and 8,250 taxed (gains treated as those in ROTH IRAs).Traditional IRAs, SIMPLE IRAs and all new small qualified plans will be taxed as the ROTH IRA is currently taxed.
DOL new proposed legislation:   This regulation, again, tries to redefine "fiduciary".  The DOL has referred to the pending proposed regulations as a "conflict of interest rule", based upon the notion that consumers/investors cannot receive help and guidance that is reliable if the advisor is compensated through a third party that is offering the investment product on which the advice is rendered.The proposed regulation is likely to define all retirement savings brokers and agents as "fiduciaries", including those previously not deemed fiduciaries, such as representatives without discretionary control of assets.
Health Exchange issues:  Regulators can now help with website issues but cannot help in the sale of insurance policies.  Some states, such as CO and MN have tried to add the ability to sell life and disability insurance as well as IRAs on the exchange. To date this has been defeated.
State:
Recess:  Currently the State is in recess as the campaign trail rages on! Below is a list of races to keep your eyes
on:Governor:  Ducey vs Duvall – NAIFA AZ has relationships with both parties!
Secretary:  Terry Goddard vs Michelle Regan – NAIFA AZ has relationships with both parties!
Treasurer: Jeff Dewitt
Rundown of House leaders:
Speaker of the House – Gowan
Majority Leader – Montenegro
Whip – Livingston
Rules – Stevens
Pro Tem – Robson
For a full list of all races please go to:   http://www.azsos.gov/election/2014/General/fulllisting.htm
September 11, 2014
NAIFA Conference & Career Annual Meeting Legislative update September 2014.
http://www.naifablog.com/2014/09/legislative-forum.html
Clicking on link, "annual legislative update", in the blog post will access PDF slides.
May 13, 2014
NAIFA's GR staff has recently become aware that some state health exchanges are discussing whether to offer consumers the ability to purchase non-health insurance-related products—such as life/disability insurance and/or retirement plans—through the exchange. Based upon our review of the Affordable Care Act (ACA), applicable regulations and a set of FAQs published by the Department of Health and Human Services, it appears that the exchanges themselves may only offer health insurance plans and stand-alone dental plans. States may be able to offer "ancillary" insurance products—products related to health insurance plans, such as dental, vision, and long-term care—through a separate state program that shares resources with a state exchange. Click here to read a memorandum that provides a more detailed analysis of this issue.
May 29, 2013
Haydee Dawson, NAIFA-Arizona APIC Chair and Scottsdale member Barry Cook visiting with Rep. Krysten Sinema.
April 26, 2013
Good morning state execs—
Just a quick note on something that may be of interest to many of your members. Earlier this year FINRA proposed a rule that would have required broker-dealers to include on their web sites and social media (Twitter, etc.) a prominent description of and link to the broker-dealer's specific page on BrokerCheck, which is a FINRA database that contains information about the b/d's specific disciplinary record. (Each year b/ds do already have to provide clients with written notice of the BrokerCheck Hotline number and BrokerCheck website address, but do not have to provide actual web site links).
Many of your members who are securities licensed may have heard of this pending rule from their broker-dealers and be wondering if/how this would impact their own activities. FINRA received over 25 comment letters on this proposal, and based upon the comments received FINRA has withdrawn the proposed rule and there will be no changes to the current requirements regarding notifying clients about the BrokerCheck database. As a result, there will be no changes to broker-dealer and their registered reps' responsibilities in connection with the BrokerCheck system.
Please feel free to distribute this information to your membership. If you have any questions, please do not hesitate to contact me. Have a wonderful spring weekend–Gary
Gary A. Sanders
Vice President – Securities and State Government Relations
National Association of Insurance and Financial Advisors (NAIFA)
2901 Telestar Court
Falls Church, VA 22042
Office: 703-770-8192
Email: gsanders@naifa.org
February 7, 2013
NAIFA-Arizona Delegation
Arizona House of Representatives
Continuing Education Bill Vote (Passed)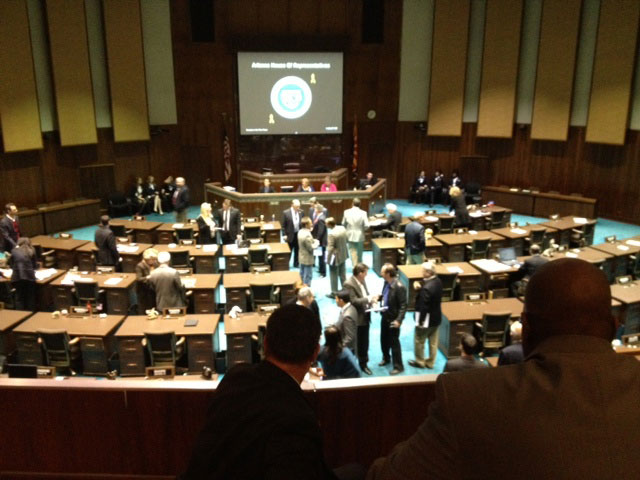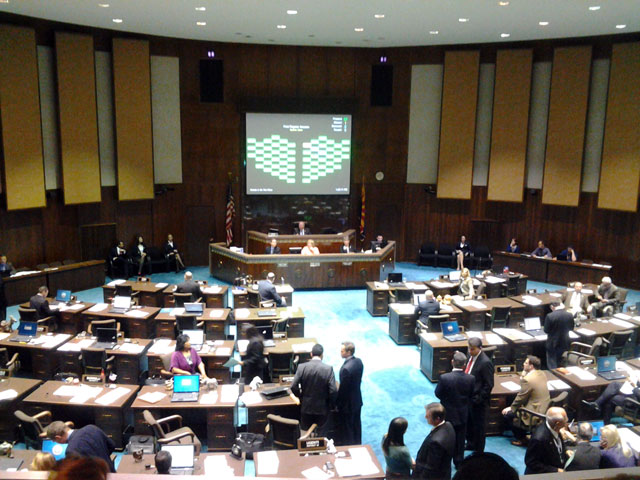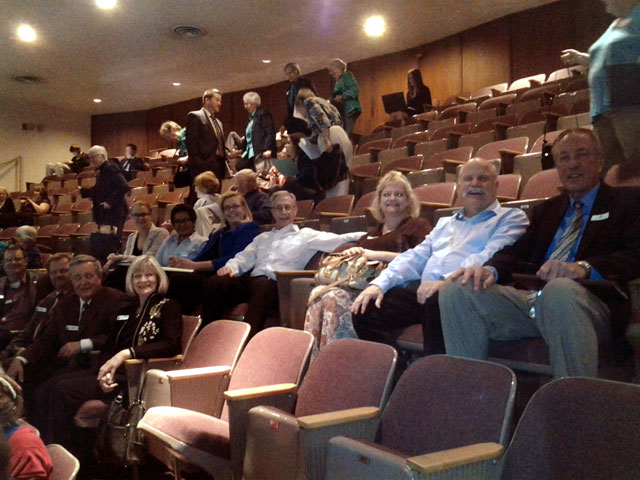 January 18, 2013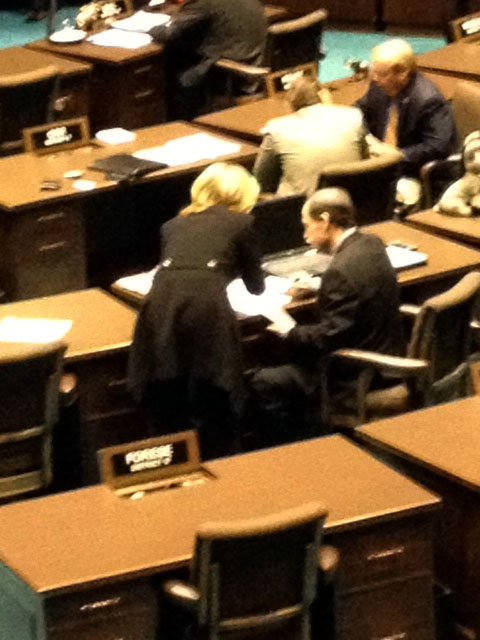 Arizona Congressman & NAIFA-West Valley member, David Livingston officially 'dropped' the NAIFA-Arizona Continuing Education Bill on January 17, 2013.
January 4, 2013
Good afternoon-and Happy New Year-State Execs—
Click here for SEC release 2012-277, which discusses a new rule recently approved by the SEC which will require broker-dealers to make reasonable efforts to locate security holders with which the b/d has lost contact. The new rule, required by the Dodd Frank law, extends the requirements of SEC Rule 17Ad-17—which previously had applied to recordkeeping transfer agents—to cover all broker-dealers as well. The new rule will require b/ds to search for accountholders who the b/d has lost contact with, such as in situations where outgoing mail has been returned to the b/d as "undeliverable" or where checks sent to a security holder have not been cashed for a significant period of time.
The new rule applies to broker-dealers and does not specifically reference or impose any duties/responsibilities on registered representatives of b/ds. Since most NAIFA members who market and sell securities are licensed as registered representatives of a broker-dealer, the rule does not directly impose any new duties and responsibilities on these members with respect to their securities activities, although the possibility does exist that a b/d may seek to involve their registered reps in searching for "lost" security holders.
The new rule is currently being reviewed by the federal Office of Management and Budget. Once that review is completed the rule will be published in the Federal Register, with an effective date of 60 days following publication and the date for required compliance being one year after publication.
Please contact me if you have any questions. Thanks, Gary
Gary A. Sanders
Vice President – Securities and State Government Relations
National Association of Insurance and Financial Advisors (NAIFA)
2901 Telestar Court
Falls Church, VA 22042
Office: 703-770-8192
Email: gsanders@naifa.org